Education is key
learn about the "wild side" from WRC!
To set up a presentation for your school or group
If we want children to flourish, to become truly empowered, then let us allow them to love the earth before we ask them to save it.
David Sobel
Allyson Swanson
Education Coordinator & Licensed Rehabilitator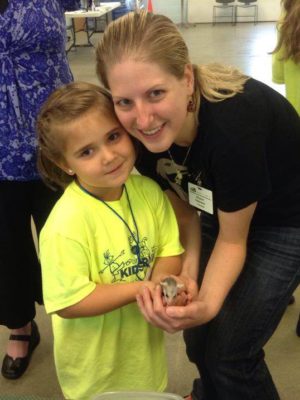 Allyson is one of our Licensed Wildlife Rehabilitators and the founder of the WRC Education Program. Having joined WRC in 2003, she created our Education Outreach Program in 2015. Allyson believes strongly in the role education plays in building a bond with the animals in our own back yard. She is also happy to develop a program for any age group or company interested in furthering their education on local wildlife and the rehabilitation process.
Jenny
Virginia Opossum – Education Ambassador
Jenny came in as a baby in Spring of 2018 suffering from skull damage and a severe eye injury after being attacked by a dog. Non-releasable due to her extensive injuries, she is now our Lead Education Opossum!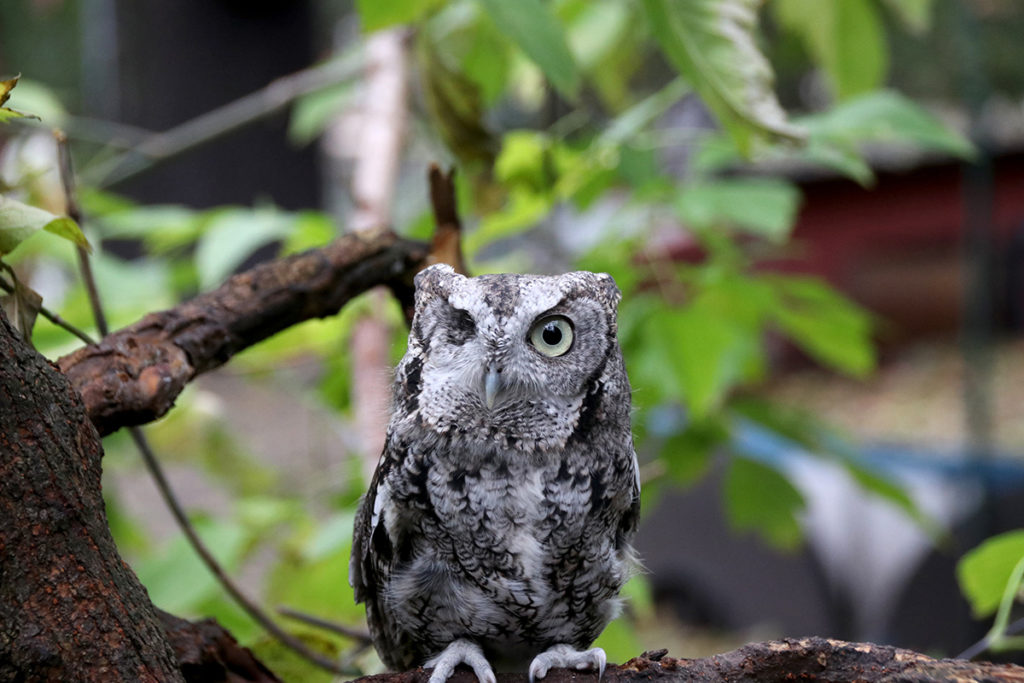 Olly
Eastern Screech Owl – Education Ambassador
Olly came in as an orphaned baby with a permanent eye injury, likely from her fall from the nest. Blind in one eye and with no parents to teach her to hunt, she was deemed non-releasable and added to our team.
Alesha Kolodziej
education Team Member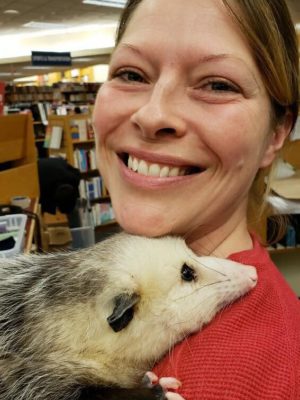 Alesha has been with WRC since 2018 and has taken on a lead role within our team. She is currently acting as our Volunteer Coordinator, a Licensed Sub-Permittee specializing in baby opossums and is now stepping up to take on Educational Presentations.
Blossom
Virginia Opossum – Ambassador in training
Blossom was admitted to WRC this summer in May of 2020. Blossom's family was hit by a car and she was the only survivor, escaping with a fractured skull and a severely damaged eye. She has since recovered well and is learning from Senior Opossum Ambassador Jenny!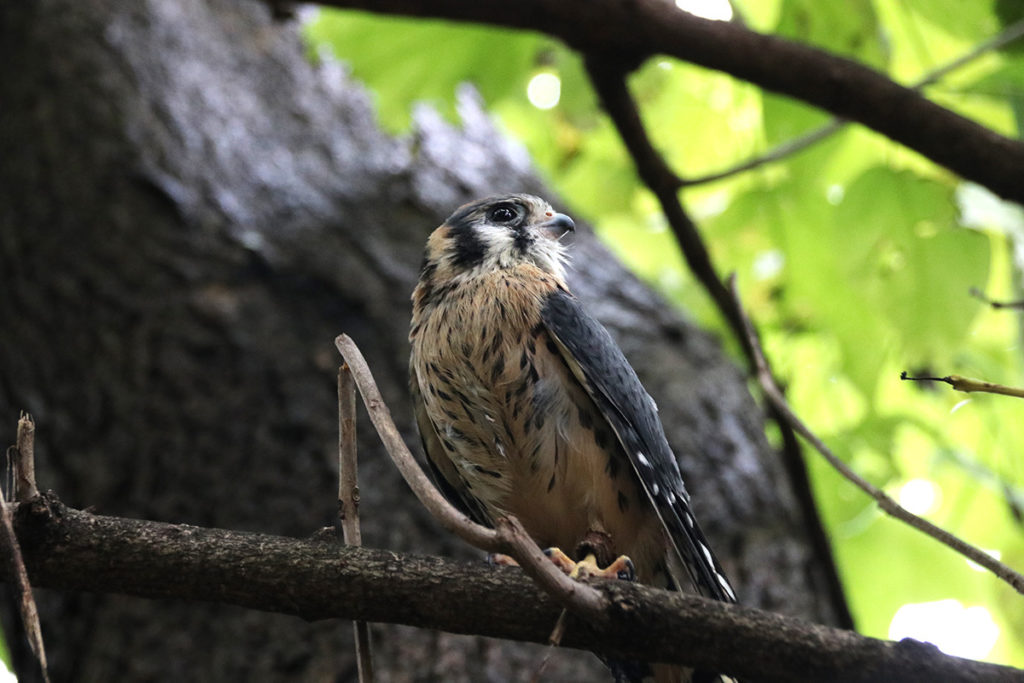 Goliath
American Kestrel – Ambassador In training
Goliath was another illegally raised animal and came in as a fledgling falcon suffering from the beginnings of Metabolic Bone Disease and trichomoniasis from being fed raw hamburger by his well-meaning finders. Luckily we were able to return him to health but he lost his fear of humans and is now being trained to be a part of our program soon!
Rebecca Vincent, DVM
Education Team Member & licensed Veterinarian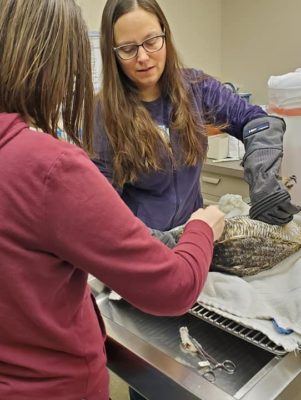 Dr. Vincent is a native of West Michigan but attended Texas A&M University College of Veterinary Medicine with a special interest in Exotics and Wildlife. She joined WRC's team in 2019 and was officially added to our Education permit just this year! Dr. Vincent and her daughter Lilith enjoy encouraging young nature goers to love and respect wildlife!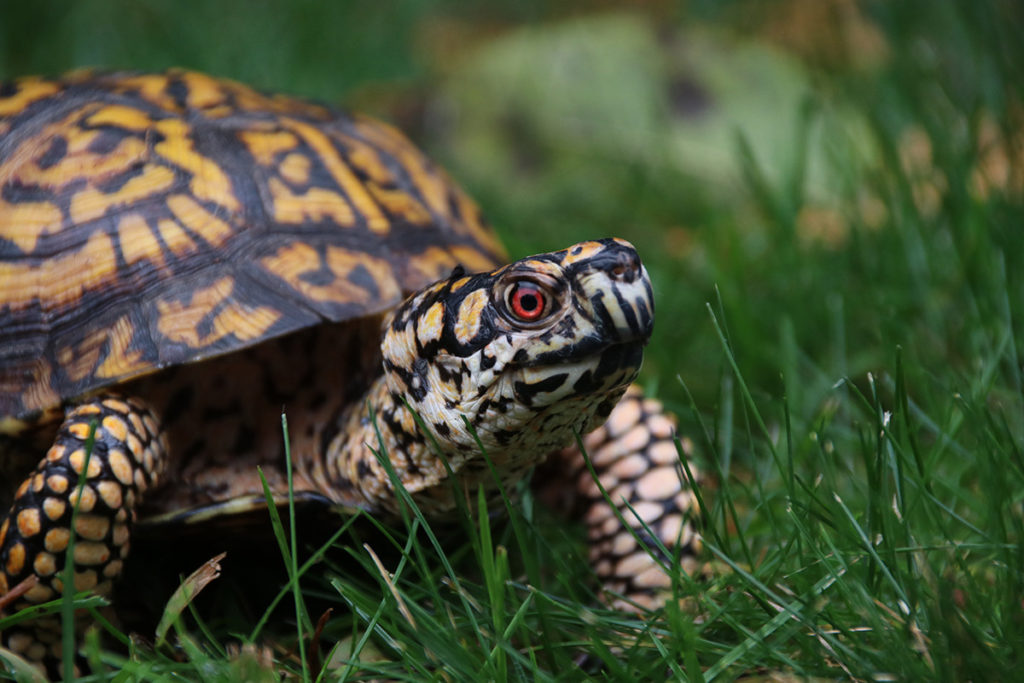 Wesley
Eastern Box Turtle (Male) – Education Ambassador
Wesley was admitted with a severely fractured back leg from being hit by a car. Eastern Box Turtles are a threatened species in Michigan so we immediately recognized his potential to be an ambassador for his species. We had his leg surgically amputated and the first reptile joined out team. When he's not educating, he enjoys snacking on strawberries and sunbathing with his girlfriend Buttercup!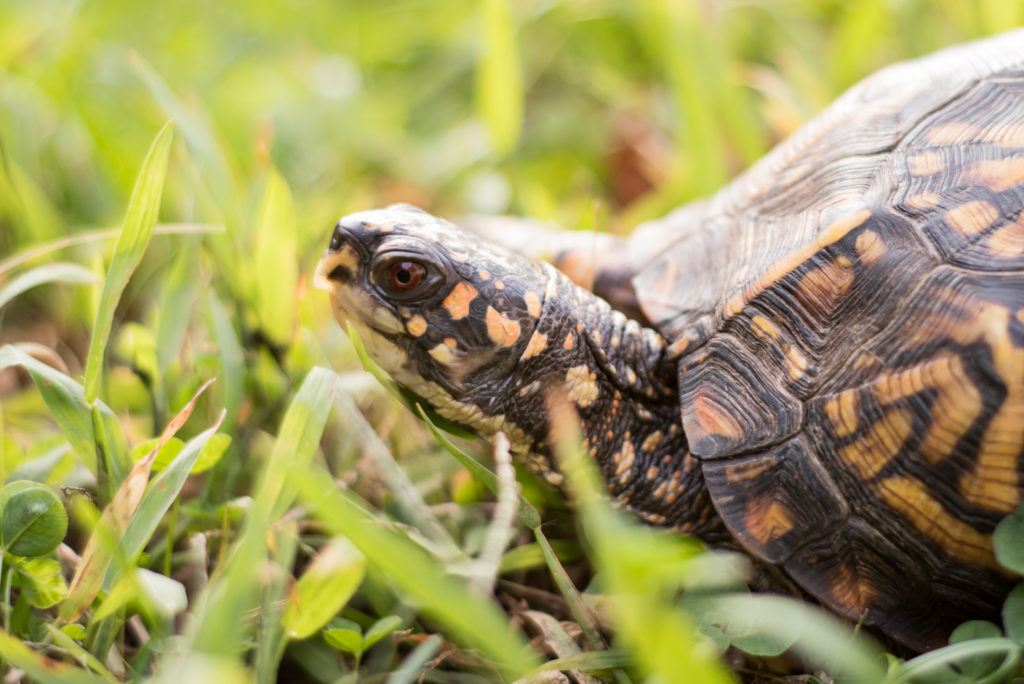 buttercup
Eastern Box Turtle (feMale) – Education Ambassador
A full year after Wesley joined our team, Buttercup came in! Coincidentally also needing a leg amputation due to a car incident, we recognized how nice it would be for Wesley to have a partner! Having a male and female tripod turtle set only made sense! Calmer and more easy going than her counterpart, when at home at WRC, Buttercup enjoys her quiet time soaking in her bath!