Bringing Injured & Orphaned animals to WRC
If you have a question about a wild bird or animal, call Peg and Roger at (616) 361–6109 or now for emergencies ONLY our TEXT ONLY assistance line: (616) 606-5805 (No calls please). Our Emergency Line is available for basic animal identification and instructions while you attempt to set up a drop off time with one of our Rehabbers or Sub-Permittees.
Our animal intake hours are:
8:00AM–Noon & 5:00PM–7:00PM
We are often making supply runs and vet visits, so please call to schedule a drop-off time!
WRC is entirely volunteer and donation run. We do not have staff to send out on rescues, so we kindly ask that you help us by bringing the injured or orphaned animal to us. In some extreme cases, exceptions can be made.
Immediate guidance if you've found baby wildlife
Helping means knowing when to help. If you have found a baby bird or baby mammal, click on the corresponding link below to open a PDF detailing the steps you should take.
If You've Found a Baby Bird
If You've Found a Baby Mammal
Very often we receive baby wild rabbits and fawns that were mistaken as orphans. If you've found a baby animal and are unsure what to do, click on the corresponding link below to open a PDF for more information.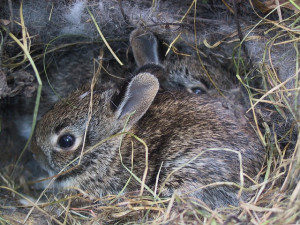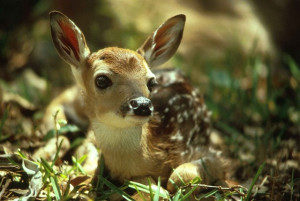 Learn more about rabbits
Learn more about fawns
If you're certain it's an orphan
All orphaned baby animals need to be kept warm! If you are certain it has been orphaned, follow these steps:
Line a box with something soft like towels and put the babies gently inside.
Place the box on a heating pad on low. If you do not have a heating pad, you may use a plastic water bottle with warm water inside, or even a rice-filled sock microwaved (usually 30 seconds) and reheated periodically.
DO NOT FEED. Giving the wrong food and even giving it the wrong way can be more harmful than helpful.
Call WRC at (616) 361–6109 right away to schedule a drop-off.