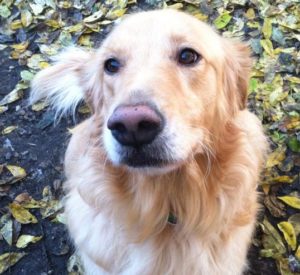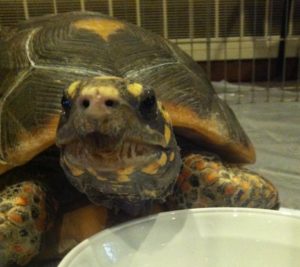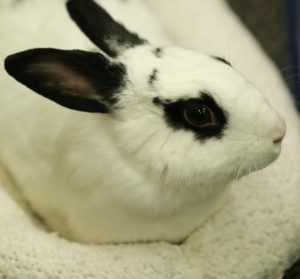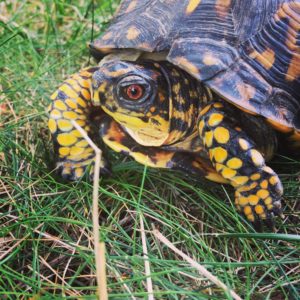 Sadie Markle
"Official Greeter"
Sadie is our resident Golden Retriever. She lives at WRC and oversees all departments and operations. She loves all the "babies" and is never far away from her mom, executive director, Peg.
Rita
"Volunteer Supervisor"
Rita was yet another "throw away" pet taken in by Wildlife Rehab Center. Since then, she has spent many years with us and has free range of the yard and barns. She can often be found in the barn overseeing the volunteers and "helping" them with their work.
Bumper Markle
"Education Team Member"
Bumper came to WRC as a "throw away" pet, having been abandoned outside. Bumber is a Red-Footed Tortoise, which is native to South America and requires a much warmer climate than here in Michigan. If left abandoned, Bumper would quickly have died. He now lives as part of the Markle Family and now helps teach children about tortoises and turtles.
Maybelline Swanson
"Education Team Member"
Maybelline is a domestic rabbit that came to WRC after being found abandoned in a park. Very thin and dragging a broken back leg, we took her in and got her the medical attention she needed. Sadly, her leg had to be amputated. Shortly after her surgery, volunteer and licensed rehabber Allyson took her home and made her a part of her family. Maybelline is now a member of our "Education Team," helping to teach others about the difference between domestic and wild rabbits.
Forrest & Jenny
"Opossum Ambassadors"
Forrest came to us as a young opossum Winter of 2017, after a run in with an owl. Due to injuries and some permanent brain damage, he was determined non releasable and has since become one of our education animals for our school and camp programs.
Jenny came in suffering from nasal cavity damage and a severe eye injury after being attacked by a dog. Non-releasable, she is in training to take up a spot on our education team opposite her "big brother" Forrest.
Owlivia
"Screech Owl Ambassador"
Owlivia came into WRC as a hit by car victim. During the accident, the impact did significant damage to her sight, making her unable to hunt and therefore unable to survive in the wild. We are proud to announce her as our newest member of our education team!
Westley
"Eastern Box Turtle"
Westley came into WRC after suffering a severe injury to one of his back legs. Sadly, there was no other choice but to amputate. He is now joining our education program as our "cold-blooded" representative!